FLEXIBLE WORKING CONSULTING
COVID 19 - Flexible Working - Home Office - Distributed Workforce
COVID 19 - Rapid Deployment Plan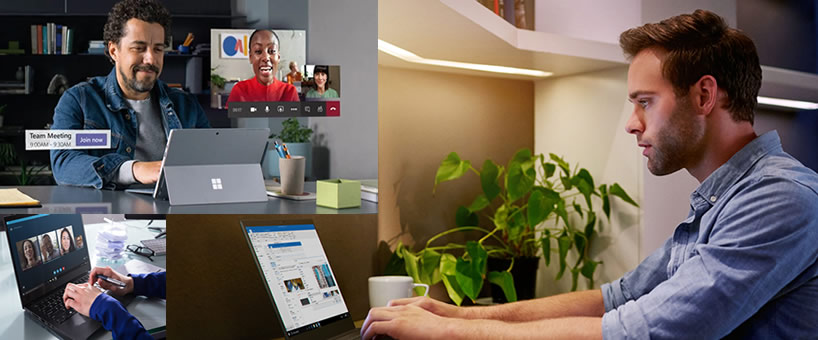 We have been helping businesses successfully implement working from home solutions since 2003, we have lots of experience and knowledge of what works well and how to create solutions that work for employees and management.
It's the practical experience and knowledge gained through real world solutions that make My Home Office stand out, we can help you quickly and efficiently enable your business to operate with a distributed more efficient work force.
We work with your Management, Operations, Human Resources and IT teams to work out cost effective solutions that can be delivered quickly, allowing you to develop new ways for your business to operate and deliver products and services to your clients.
COVID 19 - Flexible Working Rapid Deployment Plan
Timing is essential, moving your business swiftly to a distributed workforce, can determine the ongoing success and profitability of your business, we have been focused on developing solutions that can be implemented quickly. Our 6-point plan can help your business move forward and become accustomed to new working practices, allowing you to pursue new market opportunities and deliver more efficient operations.
Assess and Audit Employee Roles - To determine the types of tasks and roles that can be completed remotely.
Audit IT and Remote Working Technology and Software - To identify systems and facilities that will be available remotely and real examples of use.
Assess individual users home office environment – to determine practical plans for working.
Implementation – To work with your internal teams and create/ implement a Distributed Work Force plan.
Training and Advice- For many users this may be the first time they have ever made a Zoom or Microsoft Teams Call – training is provided..
Assess and Audit users at home – to identify improvements and service enhancements.
Essential Tools & Expertise
We have years of experience in flexible working and can help your business move efficiently. In the current challenging environment, we can offer solutions using onsite or remote services and tools.
Auditing and assessment tools
Remote access and remote control
Screen and desktop sharing facilities
Experience with a wide range of technologies
Site visits under current guidelines wearing relevant PPE
Partner Services
Over the years we have developed partnerships with many organisations to help deliver enhanced services.
Behaviour and Psychology Analyses – Working with remote or home-based employees.
Collaborative working development - Creating business tools for cross border working.
Change Management - Moving to a distributed modern workforce.
Software and applications - Solutions and services for remote working
Rates and Pricing
We offer competitive flexible pricing based on day or hourly rates for consulting services.
Day Rate £650+VAT - For all consulting, auditing and services.
Hourly Rate £86+VAT Per Hour - For Ad Hoc advice, queries or ongoing plans
Next Steps – Contact Us
Please contact us to learn more, or discuss your business requirements.
OVERVIEW
We have been helping business since 2003 and can quickly and efficiently help you move to a distributed workforce with Flexible and Home Office working.
Flexible Working Implementation
Home Office Solutions
Distributed Work Force
Migration Plans
Auditing and assessment
Ongoing Advice and Reviews
---
IN THE NEWS
Govt. current guidelines are to Work From Home if you can. more

BBC News - Twitter allows staff to work from home 'forever' More.

BBC News - Mastercard staff work from home. More.

Sky News - Working from home is here to stay More.

New York Times - Facebook Starts Planning for Permanent Remote  More.

CNN Companies plan to make working from home the new normal. More.

NBC news - Coronavirus has lifted the work-from-home stigma. More.

BBC News - Facebook and Google extend working from home to end of year. More.
---
BUSINESS CHALLENGES
Here are some typical challenges that businesses can face with Flexible Working, Home Workers, Distributed Work Forces.
Training Required on collaboration tools - For many users this may be the first time they have ever made a Zoom or Microsoft Teams call; basic training may be needed.
Are Roles Suitable – Can the user roles be efficiently completed from home
Users cannot access everything – Although IT systems may be enabled for remote working, we often find issues in place that prevent users working efficiently.
Users can not view or see information – Does the users have the right size notebook or external screen; often small notebooks are too small for some tasks especially financial or multiple document environments.
Sharing Information – Are system in place for collaboration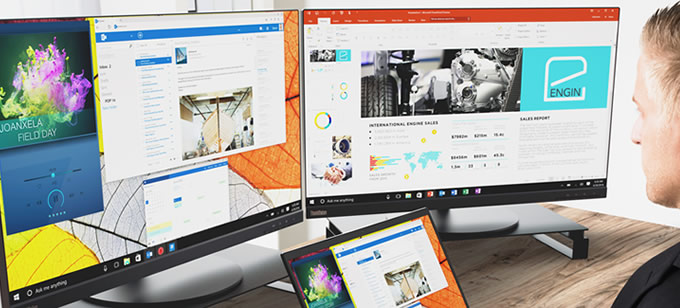 FREQUENTLY ASKED QUESTIONS
Do you offer Flexible Working Consulting advice to Business in Maidenhead or Reading area ?
We Offer Flexible Working Consulting and Working From Home Solutions in Maidenhead, Reading, Windsor, Cookham, Marlow, Henley, Bracknell, Wokingham, Slough, Berkshire & the following areas.
Standard coverage areas are Ascot, Beaconsfield, Binfield, Bourne End, Bracknell, Bray, Burnham, Caversham, Chalfont St Peter, Chalfont St Giles, Cookham, Datchet, Denham, Earley, Egham, Eton, Farnham Common, Farnham Royal, Gerrards Cross, Hare Hatch, Henley on Thames, Iver, Langley, Maidenhead, Marlow, Pinkneys Green, Reading, Shinfield, Slough, Sonning, Stoke Poges, Sunningdale, Sunninghill, Taplow, Twyford, Uxbridge, Warfield, White Waltham, Windsor, Winkfield, Winnersh, Wokingham, Wraysbury. Outside of these areas additional charges apply, e.g Oxford, Oxfordshire, London, West London & Hampshire. Please contact us if you are not sure if we cover your area.
Do you offer help improving existing Flexible Working and Home Working Services?
We can help with new or existing Flexible Working and Home Working Implementations
Do you offer help improving existing Flexible Working and Home Working Services?
We can help with new or existing Flexible Working and Home Working Implementations
Can you visit sites or users homes?
We can visit sites and offices following current guidelines, this is on a case by case bases,  a safety assessment is completed before each visit. We can also offer many services with remote working tools and facilities.
Do you have to provide the Technology Systems as we already have an IT department?
We work alongside your IT department to assess systems, or with users to test practical uses and features. Your existing IT department can continue to provide services and support on systems, we have lots of knowledge and experience that we can share relating to working from home.